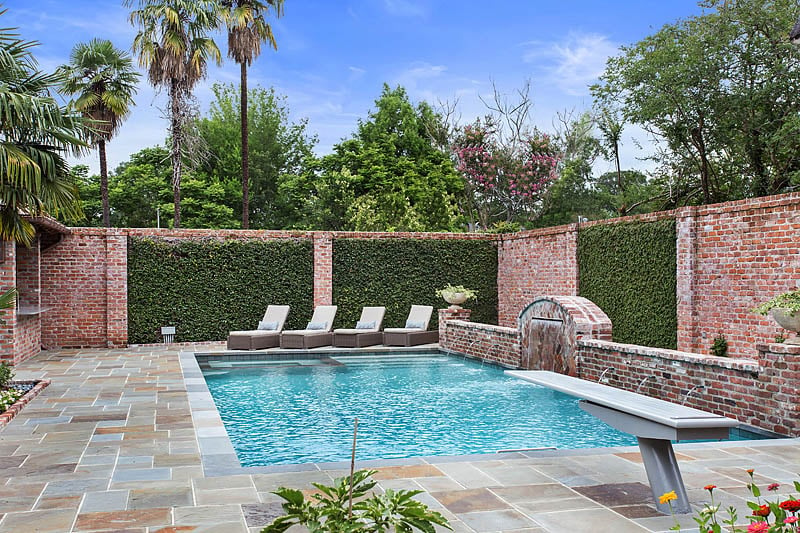 So you've made the decision to add an in-ground pool to your property—congratulations! In-ground pools can not only increase your property's value and aesthetic appeal, but provide entertainment for yourself and your loved ones for years to come.
Before your Baton Rouge pool builder breaks ground, check out these tips for preparing for in-ground pool construction in Baton Rouge:
Finalize Your Landscaping And Custom Pool Design Options
Have you chosen a classic geometric pool or a funkier freeform design? Did you opt for bluestone, brick, or travertine decking and coping accents? Will your finished pool include in-pool seating, tanning ledges, or dynamic water features? Make sure the pool of your dreams is customized to your taste before you break ground to avoid unnecessary and time-consuming remodeling later on.
Talk With Your Baton Rouge Pool Builder About The Construction Process
Are you opting for a shotcrete or gunite pool? Do you know how long it takes or the steps to each process? When it comes to major construction on your property, it helps to be informed. Consult with your Baton Rouge pool builder. They'll be happy to walk you through it!
Be Prepared For A Little Short-Term Mayhem
Unfortunately, quality pool construction is not as drag-and-drop simple as online design games and home improvement shows have led us to believe. Depending on the size and customization of your project, in-ground pool construction generally takes 4-6 weeks and involves moving plumbing, large machinery, and massive piles of dirt during that time. In short, you may not want to schedule any garden parties or backyard wedding before consulting with your Baton Rouge pool builder.
Get Ready For The First Summer With The Custom In-ground Pool Of Your Dreams
What's 6 weeks of construction compared to decades of enjoyment? When you partner with Lucas Firmin Pools, you not only get a truly customized pool, but you also receive the expertise of the pool maintenance professionals of Baton Rouge. With Lucas Firmin's weekly service agreement, our pool maintenance technicians will keep your pool in tip-top shape for its lifetime! So start shopping for your poolside décor and get ready for the first of many summers of personal pool fun!