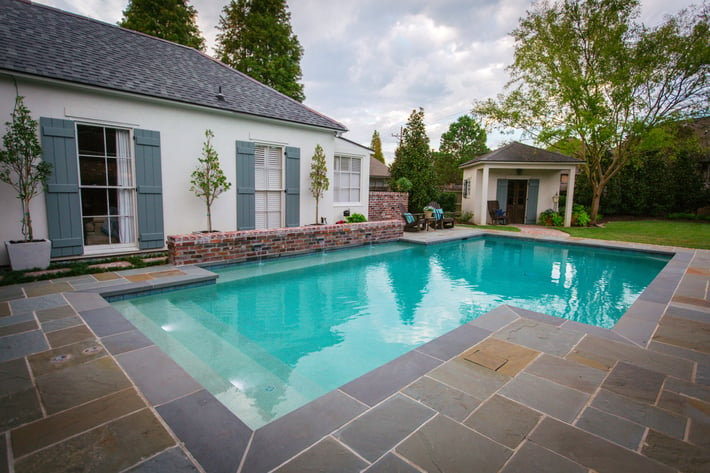 He's making a list. He's checking it twice. Wait a second. It's not that jolly old elf, St. Nick. It's your Baton Rouge pool contractor. And that list he's making? Well, if it's not the naughty and nice list, it must be the details and costs of your dream pool. You've decided on concrete over fiberglass and vinyl-liner pools. You've chosen the pool's shape, size, and decking. Now, it's time to calculate the price.
You've probably received a few estimates from different contractors in your area, but are those quotes as comprehensive as they appear? Before you sign on the dotted line, check to make sure these hidden pool building costs are accounted for in your bill.
The 7 hidden costs of building a pool in Louisiana:
When it comes to building a truly spectacular in-ground pool in Louisiana, you deserve the best in quality and customer service. That starts with your pool builder's estimate. Call the pool building experts at Lucas Firmin Pools for a professional consultation and quote. It's never too early to start building the pool of your dreams.