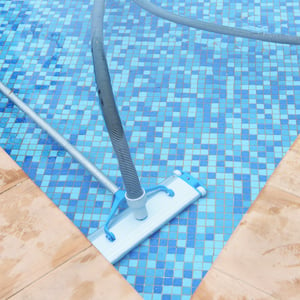 We've all had to make the dreaded call to the cable company. You could be getting new service or something needs to be fixed, either way you get an inconvenient five hour window that holds you and your day hostage until the technician arrives. Furthermore, you don't know who to expect, if you have a family at home this can be a discomforting thought as you allow someone into your home. While technology has allowed some of these inconveniences to improve, when it comes to your pool's regular maintenance and service there is a whole new level of communication that gives you back your day and your peace of mind.
When it is time for your regular pool service you will receive an email the day before, as a friendly reminder. This notification will also include the name of the technician that will be at your home, their picture, and an estimated timeframe for their arrival. In addition to this initial email, you will also be notified when your technician is on their way. These notifications provide so much additional flexibility to your schedule, and also give you the opportunity to put a name with a face so there are no surprises when someone arrives. Finally, you'll receive an email when the job is finished. This means if you are away from your home, you won't have to wonder if anyone came by, or if you should expect a visit later in the day, you'll know it was completed.
Lucas Firmin Pool uses this service as a way to enhance your pool experience and give you one less thing to worry about. Having a regular pool maintenance schedule is an important part of pool ownership that enhances the safety, health, and durability of your pool. Lucas Firmin Pools designs, builds, and services custom pools in the Baton Rouge area.