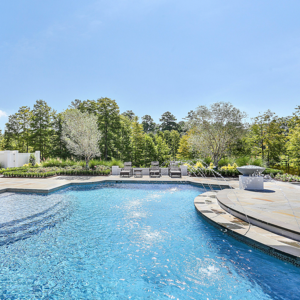 Buying a house is exciting. It can also be stressful. Deciding where to live, the style of home you want, the schools in the area, and what it means for commute is a lot to process. One other element of the homebuying process that can often be overlooked is a pool. Whether a pool is a priority for you, or if the home you've decided to make an offer on, has one, it needs the same attention detail that the rest of the property gets. A crucial and necessary part of buying home is the inspection. This is the process that identifies any problems or issues with the condition of the home that can affect its value. If the house you are considering has a pool, it also needs to be inspected. However, it needs to be inspected by an experienced, expert pool inspector; it should not simply fall under the purview of the home inspector. Ensuring that the condition the pool's structure and equipment systems are in proper working order can save you a lot of time and money down the road. Here is what you can expect during your pool inspection.
A pool inspection address everything from the elevation of the deck surface to the functionality of the pump. Pools are complex structures that feature specialized machines and interconnected systems. With so many moving parts as well as safety considerations to be aware of, these inspections should be made by pool industry professionals; and typically begin by assessing the pool's physical condition.
The Physical Condition of Your Pool
While some wear and tear is to be expected, an expert will know how to identify concerning signs of deterioration. This includes recommendations on how to prioritize repairs or replacements, as well as the estimated costs for these materials. The interior of the pool is typically made up of plaster. There are three types of plasters: marcite, a white Portland cement mixed with finely ground marbled, quartz aggregate, similar to marcite with the addition of natural quartz granules, and pebble, which offers the highest durability and aesthetic quality. No matter what type of interior finish your pool has, it should be uniform, free from stains, and rough patches. While some stains can be easily cleaned and removed, others may require a more aggressive treatment, like an acid wash which requires the pool to be drained. The finish will also be inspected for cracks. Small cracks can be expected in an aging finish, however your inspector should be able to determine if these cracks appear to be more serious in terms of underlying structural issues.
Next the any tile needs to be inspected. Both the tiles and surrounding grout should be looked at closely for chips, cracks, deterioration, or signs of replacement. Coping is another physical feature around many pools. It can be made from a number of materials like bricks, stone, and pavers, and serves to separate the decking from pool itself. Again, check the condition of the materials and grout, keeping an eye out for loose or chipped pieces.
The Condition of Your Pool's Equipment
While the first part of the inspection is very visual, the next step is much more technical. It all starts with the pool's pump. The pump is responsible for the water flow and filtration to keep your water circulating and healthy. It can also operate water features and your pool cleaner. Your inspector should ensure it properly installed and free from leaks, as well as correctly wired and grounded.
Next is the filter. Whether the pool has a sand, cartridge, or Diatomaceous Earth (DE) filter, the gauge needs to checked for accuracy, as well any potential defects that could cause it to fail.
If your pool has a heater, you'll want to make sure it is in good shape and working properly. From proper wiring and grounding to the proper size, your pool inspector can tell if you could be due to repair or replace your heater in the future.
Other Aspects of a Pool Inspection
The structural and operational components of the pool are the main focuses; however, any other components will also be inspected. From the spa to water features to lighting; each part of the pool will be thoroughly inspected, and you'll receive a comprehensive report that will help you make the best possible decision.
Lucas Firmin Pools builds, maintains, and inspects custom pools throughout the Baton Rouge area.