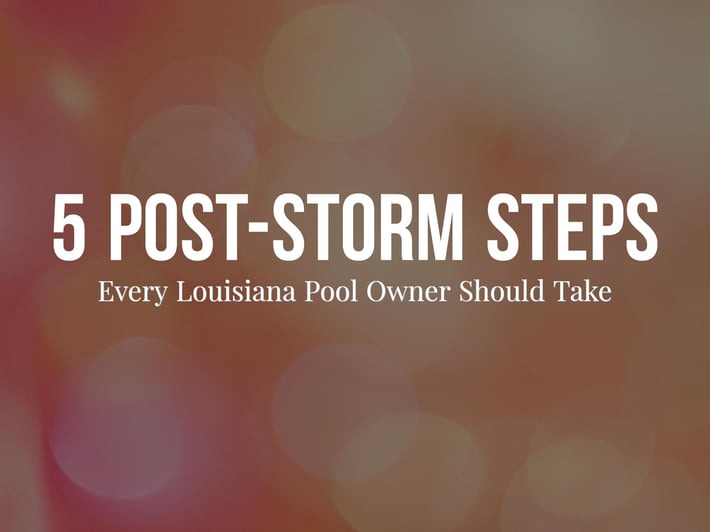 As the rain stops and the high waters begin to recede, it's time to account for possible flood damage. Even if your home remained above-water, rain and debris can majorly affect your property's health and longevity, including your pool. Take these five steps to restore your pool after a heavy storm:
Most importantly, NEVER drain your pool after major water saturation—or if the pool was flooded. If complete draining is the only option, the ground surrounding the pool must dry out before the pool is drained. Otherwise, there is a great risk that the pool can crack or pop out of the ground.
If you have any questions or are in need of immediate pool maintenance, please contact us.
Our thoughts and prayers are with all those coping with the aftermath of this weekend's flooding.